August 2019 - How can I bring my faith to work?
What do you bring? Bring BBT!
Can I bring my faith to work?
Author: Chet Guess, CTO and President Technology Investments Group, Kingdom Capital
For me now, I see this as a faithless question. If you believe in God and have faith in Him, nothing can hurt you. His power and freedom helps you understand you can live to work. It takes courage to be a Christian and live those values, especially in the workplace.

"Now faith is confidence in what we hope for and assurance about what we do not see." Hebrews 11:1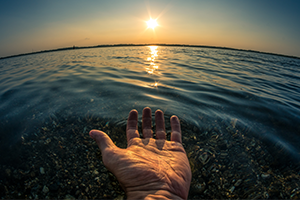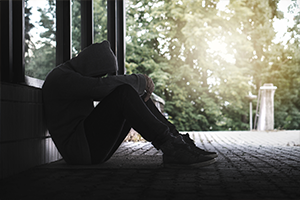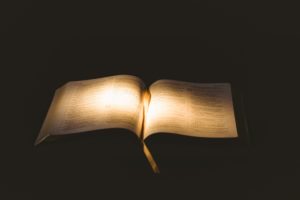 Likely, close to 1/3 of your life will be spent at work.
But do you take God with you to work or do you take Him off of the shelf sometime during the weekend and put Him back on the shelf by Sunday night?
Maybe you are like Peter, faithfully reaching out to Jesus on the waters of the weekend only to lose sight of Him come Monday morning, feeling yourself begin to sink. The Good News is He is always there offering His grace. "But Jesus immediately said to them: 'Take courage! It is I. Don't be afraid.'"
BBT has been helping people with faith for work for more than a decade. BBT helps people who are ready to reach out and take the hand of Jesus and the hands of others and practice applying Biblical principles at work.
BBT has:
Convenience
Consistency
Community
and is ready to equip anyone with the desire to learn and share with others how the Bible applies to what you do every day - work.
People bring their faith to work in many different ways. It may be just a simple cross necklace, a quiet Bible study alone during lunch, eager evangelists who share Jesus at every opportunity, and everything in between. There are also people with whom you work that do not have faith in God at all.
So what happens when there are:
reductions in force (RIFs)
rumors of org chart changes
real job loss
Often, these vulnerable times are when people are strengthened in their existing faith, return to faith, or reach out to something greater than themselves.
Ask anyone and likely they have lived through these kinds of challenges or know someone who has. BBT promises a community that will help get people through those apprehensive days, weeks, or even months.
Check out the latest volume of curriculum that speaks to these exact challenges, "In the Waiting" - available now.
The BBT leadership team is faithfully preparing to grow by adding group leaders. They are focusing each day on what has been revealed and trusting God for tomorrow. (James 4:17)  He will bring exactly what is needed in His perfect time, to launch His ministry to the next level.
Devoting themselves to prayer, being watchful and thankful for the many opportunities (Col 4:2), God still reveals problems. But by His grace, God is also revealing:
that will ultimately allow for success.
God helped them remember that where their strength ends, God takes over as "A cord of three strands is not quickly broken." (Ecc 4:11-12)
Working together in community, remaining humble to His plans, and offering grace to one another and those they serve not of their own interests but each to the interests of the others, (Phil 2:3-4) the BBT leadership team is determined to accomplish great things for His glory.