October 2019 - It's Not About You
Why do I make everything about me? I am me, God sees me for who I am and still chooses me.
Present Under Every Hat
Author: Lori Drury, Communications Director, BBT
The various hats we wear in life can complement and deepen our faith in surprising ways. If we practice presence in each of these roles we will grow as leaders for His kingdom and glory.

"In the presence of God and of Christ Jesus, who will judge the living and the dead, and in view of his appearing and his kingdom, I give you this charge: Preach the word; be prepared in season and out of season; correct, rebuke and encourage - with great patience and careful instruction." 2 Timothy 4:1-2
Being You
Chris was on the fast track at his firm when he heard God calling him to start a Bible study for the people with whom he worked. Instead of jumping right in, he argued with God. For days he prayed and asked God to give him something else, anything that would not possibly endanger his reputation or employment.
Gideon approached God in the same way. Judges 6:36-40 tells the story of Gideon looking for a way out of his calling.  Gideon wanted to be clear he was hearing God right.  In the end, both Chris and Gideon courageously trusted God and listened to His calling for their lives instead of falling into their shadow mission.
When humans mistake their own goals and hopes for God's calling, it is a shadow mission.  Chris could have ignored God's call; Gideon could have kept farming.  Instead, they were able to
Listen well
Discern
Say yes
For more on shadow mission, see BBT's volume "Esther: Fulfilling Life's Mission.
Will you let go of your shadow mission to live your true calling?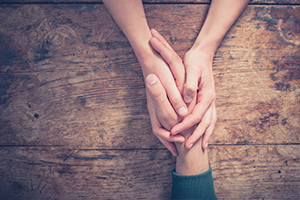 Seeing You
An amazing man of God recently reflected on leadership challenges within his denomination. He shared with BBT that about 25% of people he met felt they were in crisis and couldn't take on a leadership role. He said, 50% secretly lacked the confidence and felt they shouldn't lead. But the final 25%, despite facing their own crises,  are able to reach beyond themselves to serve others through leadership. They seem driven by something the other 75% aren't. What is it?
"All these are empowered by one and the same Spirit, who apportions to each one individually as he wills." 1 Cor 12:11 (RSV)
Those who accept God's call to leadership understand the results of their service are not dependent on themselves, but the Spirit, freeing them to serve without concern for the outcome.  Though most people rarely feel ready to accept the opportunities God offers.
Crisis says you can't lead.
Confidence lacking says you shouldn't lead.
Christ says everyone's a leader.
Everyone has unique gifts meant for serving Him. You are a leader. BBT wants to help you lead.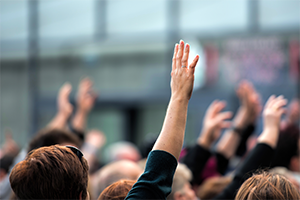 Picking You
Do you like to be picked? Do you long for someone to single you out and ask you to step up? Some of us were born wanting to be picked. Yet others desperately hope they won't be chosen and shrink to the back of the room, praying someone else will be asked instead.
What about when you are the one having to pick? Do you find it easy to approach others and ask them to contribute? BBT hears people say how hard it is to even talk about starting a BBT Group, and some of the strongest leaders have felt reluctant to invite someone at work to a Bible study.
In response to this, BBT is helping leaders feel more confident to reach out and pick someone.
Imagine your pastor saying, "I thought of you to start a BBT Group!"
That Christian you respect saying, "I thought of you when I was looking for a co-leader to help me start a BBT Group."
Your BBT Group Leader reaching across the table and saying, "I thought of you to lead the lesson next week."
Do you hear, "I thought of you!"? It may be God reaching down and picking you.
Are you being chosen to share leadership of a BBT Bible Study?