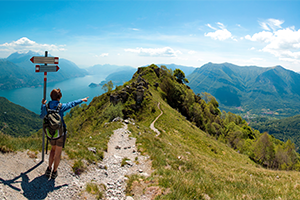 Behold, these are the wicked—always carefree as they increase their wealth. When I tried to understand all this, it was troublesome in my sight. – Psalm 73:12
I struggle with the one who…
Is inept, but gets promoted
Gets away with inappropriate comments because people fear retribution
Rolls in late, hands off their work to others, and still gets the raise
Too often I have wondered why I bother "doing it right" – being faithful at my work, volunteering to help others, developing leadership skills, learning about diversity, and how to support all people in my workplace. It all takes time, energy, and sometimes money, but those who don't "do it right" seem to prosper. These practices have promoted my own personal growth and well-being, but I confess that when confronted with the above situations, I wonder why I work so hard to be "good".
Until I entered God's sanctuary; then I discerned their end. – Psalm 73:17
Patience isn't about the journey, it is about the destination. It's not a shallow fear of hellfire, but the deeper sense slowly becoming who God created me to be. I must have the patience to be me, even when it costs. To be who God made me to be, even when there are obvious short cuts.
God explained to Moses that the truest identity He could offer him was this: "tell them I AM sent you." Patiently putting in the time while others take short cuts only makes sense if I believe it is worth it to be the I am that I AM is calling me to be.
Let us not become weary in doing good, for at the proper time we will reap a harvest if we do not give up. – Galatians 6:9
Are you using your patience to let God make you who you are called to be in the workplace?  Check out a video depicting God chiseling away at us.
Bethany Millar
| | |
| --- | --- |
| | Bethany Millar works as a Senior Residency Coordinator for the Internal Medicine Residency Program at Washington University School of Medicine. She is married to the Executive Director and CEO of Biblical Business Training, which is why she was recruited to write this blog post. She met Robert in Munich, Germany while serving on a mission team. In 2011, God moved her back to her home town of St. Louis with Robert. Robert and Bethany have a young son and enjoy spending time with Bethany's family as well as their spiritual family at U-City Family Church. In her free time, she likes to read, hike, and plan travel. |