Transitioning to the Essentials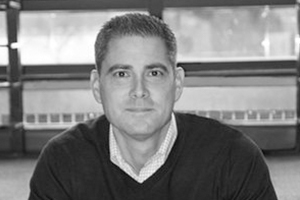 Not that I have already obtained all this, or have already arrived at my goal, but I press on to take hold of that for which Christ Jesus took hold of me. Brothers and sisters, I do not consider myself yet to have taken hold of it. But one thing I do: Forgetting what is behind and straining toward what is ahead, I press on toward the goal to win the prize for which God has called me heavenward in Christ Jesus. – Philippians 3:12-14
New Journey
I am honored and humbled, at the same time, to be asked by Biblical Business Training to contribute and share my personal testimony. Recently, I started a new journey as an entrepreneur after spending the last 20 years working in a large corporate setting. I don't think anything can fully prepare one for the immense transition that occurs in almost every aspect of a entrepreneural life. After the first few months, I was overcome with self-doubt, second thoughts, and looking back at the world I left behind.
Essential Lessons I Learned
Holding on to the past and not pushing forward is one of life's many struggles.
If we don't continue to push forward, then we may not be fully available to what the future may hold.
This is also true in holding on to past sins and not asking for God's grace and pressing forward.
Yes, our lives can be chaotic, stressful and we may not have the clarity and focus on what lies ahead, but I was reminded that peace is not the absence of things, but it is the presence of someone.
Intersection of Faith and Work
After finding clarity and focus, I realized I am a leader— professionally and spiritually. With coaching from BBT, I took the next step spiritually to form and lead a bible study group at Medici MediaSpace, a co-working community in St. Louis. Jesus has called us to be his disciples and expand His Kingdom, and in this case, at the intersection of faith and work.
When you make the decision to lead, you empower others to lead as well—Start Leading Today!
Brett Kline
On November 15th, Brett Kline launched Medici Marketplace along with his partners Brian Lunt and Joshua Levey the co-founders of Medici MediaSpace co-working offering in St. Louis. Brett serves as Medici Marketplace's Managing Partner; Medici Marketplace is a cooperative marketing and media services company comprised of over 30 companies.
Brett maintains his consulting practice Brett C. Kline Group. Brett C. Kline Group is an executive-level marketing and business strategy consulting firm. Brett has over 20 years of senior executive marketing and operations experience in the gaming, entertainment and hospitality industry in the United States and Asia with Harrah's Entertainment, Caesars Entertainment and Las Vegas Sands organizations. Brett served in a variety of senior executive marketing and operations roles leading enterprise-wide strategic initiatives that included brand strategy, customer loyalty and engagement, customer relationship management and decision science, sales organizational design, and marketing capability innovation. He has a proven ability to quickly adapt and identify revenue generating opportunities across a diverse set of business and market environments.
Brett has a BA from Southern Methodist University, an MBA from the University of Edinburgh Management School in Edinburgh Scotland and attended an executive education program, High Potential Leaders at The Wharton School. Brett and his wife Joylin of 17 years are enjoying life in St. Louis with their three children Aidan (15), Avery (12) and Rhys (8).