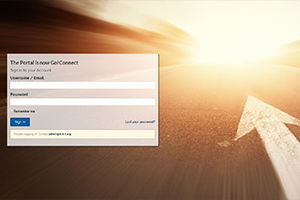 What's in a name?
Our proprietary technology, once called The Portal, is now Go!Connect.
Connects you to God, your group, and your growth
Reinforces our mission of joining you to help you lead a group
Collaborates with the multimedia resources on the website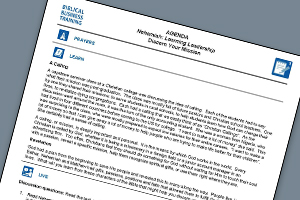 Reflect on Application
The new look continues with the formatting of our curriculum.
Same focus on God's Word and applying it to your work
New layout to equip you to Learn, Live, and Lead
Expanded Recaps offer summary, application, and reflection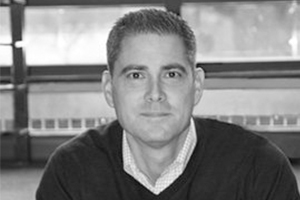 The Dream of Leadership
At the heart of the Biblical Business Training mission is partnership.
We believe partnership begins with an individual leader.
Success for us is joining thousands of leaders like Brett Kline as they lead a Bible study in their workplace.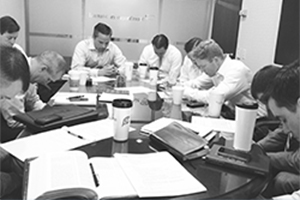 1000+ Groups by 2022
The first Bible study started in 2008 in a corporate conference room in St, Louis. Our founder received a mandate from God to have 1000+ groups by 2022. The 2018 beginning count is 40.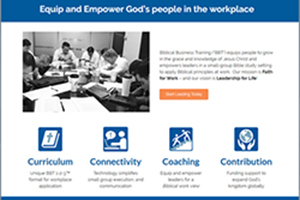 Website Re-design
With a team full of God-given talents, we redesigned the website. We have brought our cornerstones to the forefront: Curriculum, Connectivity, Coaching, and Contribution.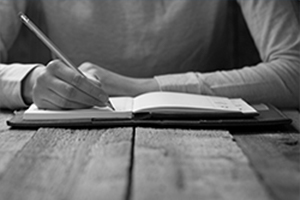 New Blog Post
The first blog post of the new year features one word. As you read, you will discover that one word will be a theme for each of our team members in 2018.  One word can help you focus on God's Word daily.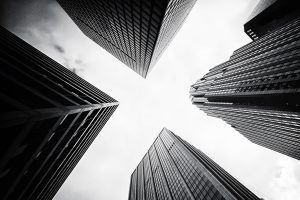 The Re-designed Website
The site features:
Leadership and Vision
Curriculum, Connectivity, Coaching, and Contribution
News, Blog, Kingdom Stories, and Tutorials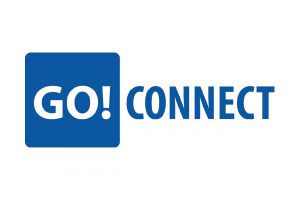 The Portal is now Go!Connect
With the re-design of the website, the Portal received a new name >> Go!Connect.  Users have the same access to curriculum, community, and coaching as before, but more connectivity will be added soon.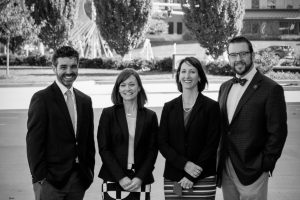 Meet our Team
From left to right:
Robert Millar - Executive Director & CEO
Lori Drury - Communications Director
Sarah Harre - Curriculum Editor
Jordan Dollar - Leadership Coach